North Euboea is a magnetic attraction for visitors because of the verdant scenery and the charming beaches. The extensive beaches with sand, the dreaming villages and the green slides, which end up in the sea, create a unique scenery and with the impressive people's hospitality the visitors have no doubt that they will have ideal holidays.
Near Prokopi there are the beaches Pili and Vlahia. Lot pilgrims visit every year the body of St. John of Russia In Prokopi.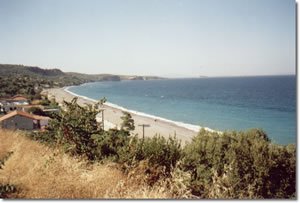 St. Anna is a beautiful area with view of the Aegean Sea and with an extremely nice beach. It is a tourist attraction. As you go further, you will meet the amazing beaches of Ahladi and Kotsikia. It is worth visiting the Folklore museum in St. Anna.
Limni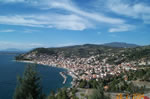 is build amphitheatrically by a natural port and is one of the most beautiful areas. Important sites of the area are the monasteries of St. Nicolas called Galataki, the monastery of St. Father Davis and Venetian tower in Rovies. Extremely clear beaches are offered for swimming, sea sports and fishing in Rovies, Kohili, and St. George, ECT. Important tourist attractions are Istiaia, the Spa of Aidipsos, Artemisio and Orei.
The area of the small and the big Livari in Istiaia appears great ecological interest. Very close to Artemisio is Pefki with vast nice beaches and very good tourist structure.


Nice beaches we can also find in Ellinika and Vasilika. In Gouves there is the tower of Drosini. In Orei you should visit the marble statue of the bull of Orei and the gorgeous area of Kastaniotissa.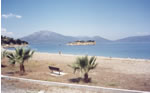 Very nice beaches are those of Nisiotissa, N. Pirgou and Orei.
The Spa of Edipsos is really well known. The town has an amazing tourist substructure. The charming beaches of Ayiokampou, St. Nicolas and Gialtra are appropriate for swimming with extremely clear waters.
Gregolimano is one of the best beaches. Very close of Lihadas where the green pine trees are descending into the blue clear waters.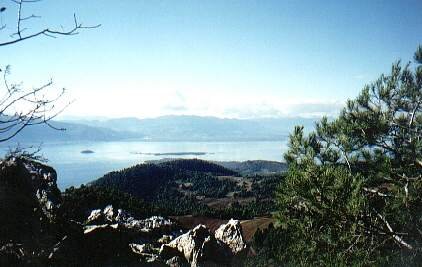 On the western part there are the islands of Lihadas, which create marvellous scenery.
South
Central












Artaki
Artemision
Amarinthos
Avliona
Chalkida
Distion
Dirfion
Eretria
Elimnio
Istiaia
Kafireos
Karistoy
Kireas
Konistron
Kimi
Lichada
Aedipsos
Lilantio
Marmariou
Mesapion
Nileas
Orei
Stireon
Tamyneon