the island
picture-journey
travel guide
climate
journey there
ferry connection
holiday/sport
mountainbiking
windsurfing
sailing
health
real estate
building in greece

| | |
| --- | --- |
| | Platanistos |
longitude: 24o 31' 1"
latitude: 38o 0' 58"N

The first and largest village of Kavontoros that we seen when leaving Karystos.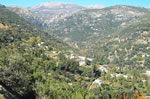 According to history, it is an ancient Dryopic city with many settlements.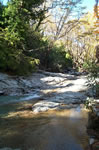 It worth visiting the stone bridge, the sources and the traditional water mill, under the very tall plane trees, in Panochori, an ideal region on the north path of the village and the stone bridge that was constructed according to the art of Arta, in the region Mastrogianneika. Der Ort hat 237 Einwohner.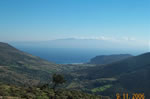 On the eastern part of Platanistos, in the region Hellinikon, you can see the ruins of an ancient settlement (8 th century B.C.) that makes refernce to the God Poseidon. The curch of Agios Konstantinos was built using the ruins of the ancient wall.
Swimming on the never-ending beach of Potami(River), one of the most beautiful beaches of Kavontoros, will offer you a magnificent experience.
Impressum
who we are?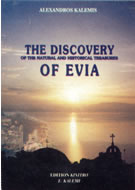 accommodation
camping
communication
Greek cusine
nature
ecosystems
sightseeing
monasterys
museums
other
links